New Mile Video
Video can serve as a prime testing ground for your company's promotional campaigns and influential content efforts. Video emotionally resonates in combination with sound, motion and visuals to solidify and drive a deeper message and develop a more satisfying relationship between your brand and its audience.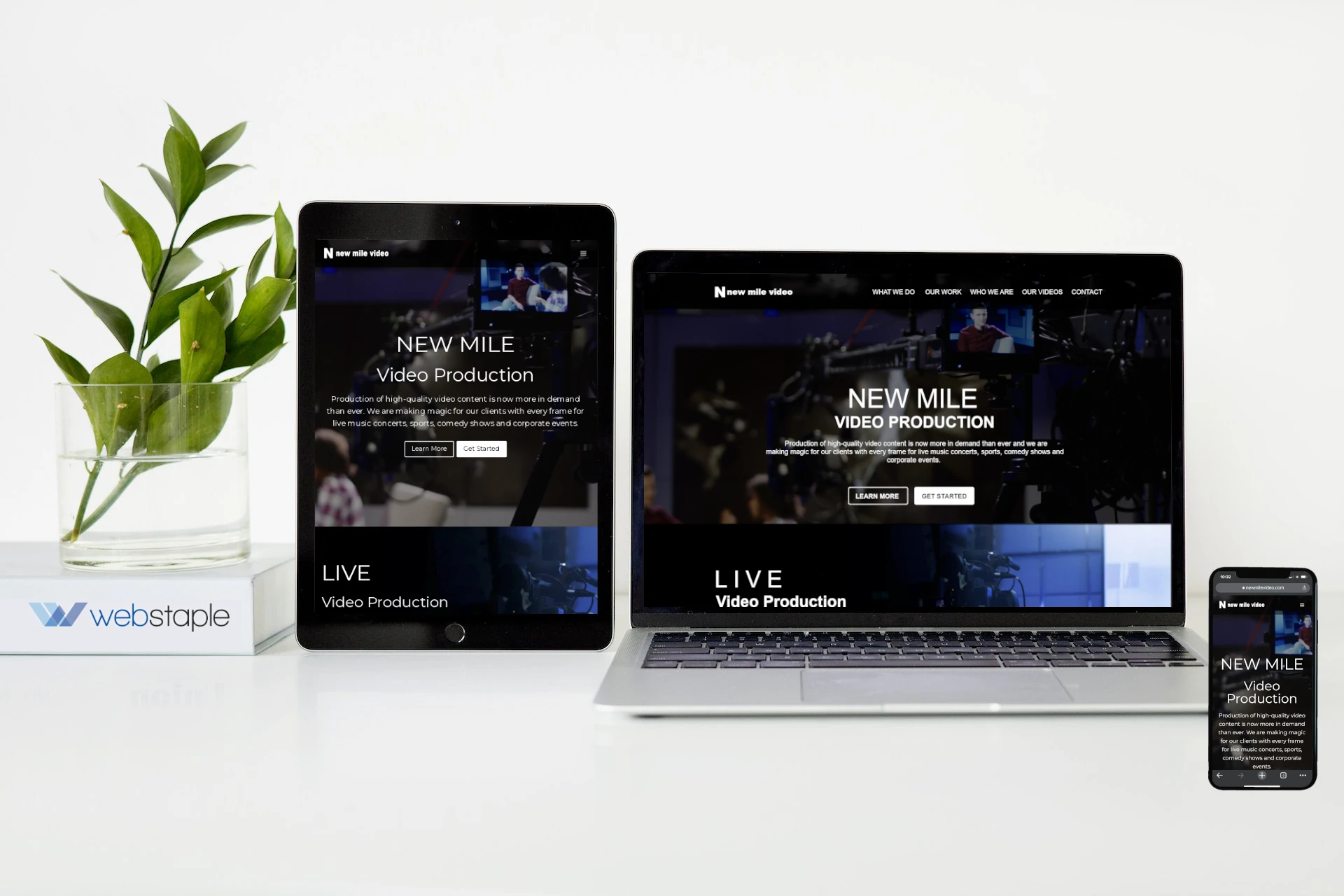 In addition to providing all of the audio visual equipment required to stage your event, they also offer live streaming services to broaden your audience for sports, music concerts, comedy shows and corporate events.
Visit their website to learn more about their services.
We'd love to hear about your project. Request an appointment, Contact us or request and web design estimate. We look forward to speaking with you.
WORK COMPLETED
About Us
Webstaple Web Design is an esteemed web development agency located in Ancaster, Ontario, specializing in the art of web design and development services.