CCR & John Fogerty Tribute
Mystic Highway have been winning hearts and bringing their first-rate live show experience performing the music of CCR (Creedence Clearwater Revival) and John Fogerty to audiences with honesty, respect and reverence!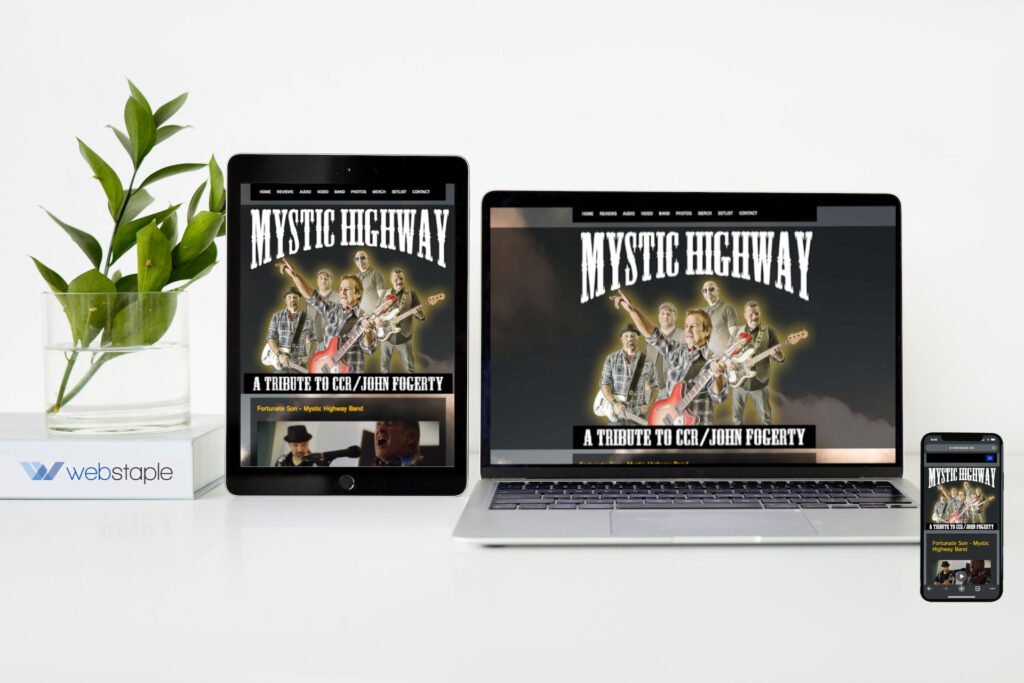 Visit their website to learn more.
We'd love to hear about your project. Request an appointment, Contact us or request and web design estimate. We look forward to speaking with you.
WORK COMPLETED
About Us
Webstaple Web Design is an esteemed web development agency located in Ancaster, Ontario, specializing in the art of web design and development services.