Drywall Taping & Repairs
Since 2016, MHIR Drywall has provided services to homeowners with experienced and licensed trades people. With decades of experience in drywall installation, drywall taping, drywall repairs and textured ceiling removal solutions , their clients can rest easy knowing pride in workmanship is always at the forefront of what they do.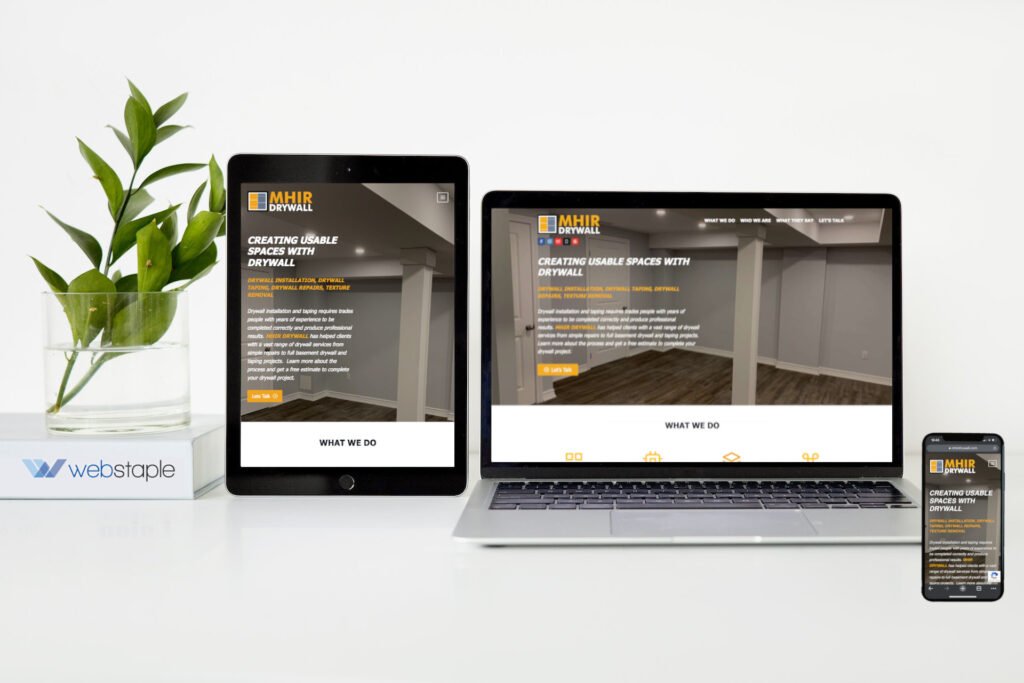 Visit their website to learn more.
We'd love to hear about your project. Request an appointment, Contact us or request and web design estimate. We look forward to speaking with you.
WORK COMPLETED
About Us
Webstaple Web Design is an esteemed web development agency located in Ancaster, Ontario, specializing in the art of web design and development services.