INDIE BANDS & ARTISTS
The initial and modest goals of Hamilton Indie Music was to provide a source where original artists can be found. Listing bands and artists with a full page devoted to them with their vital information such as graphics, written content, video and social media source links.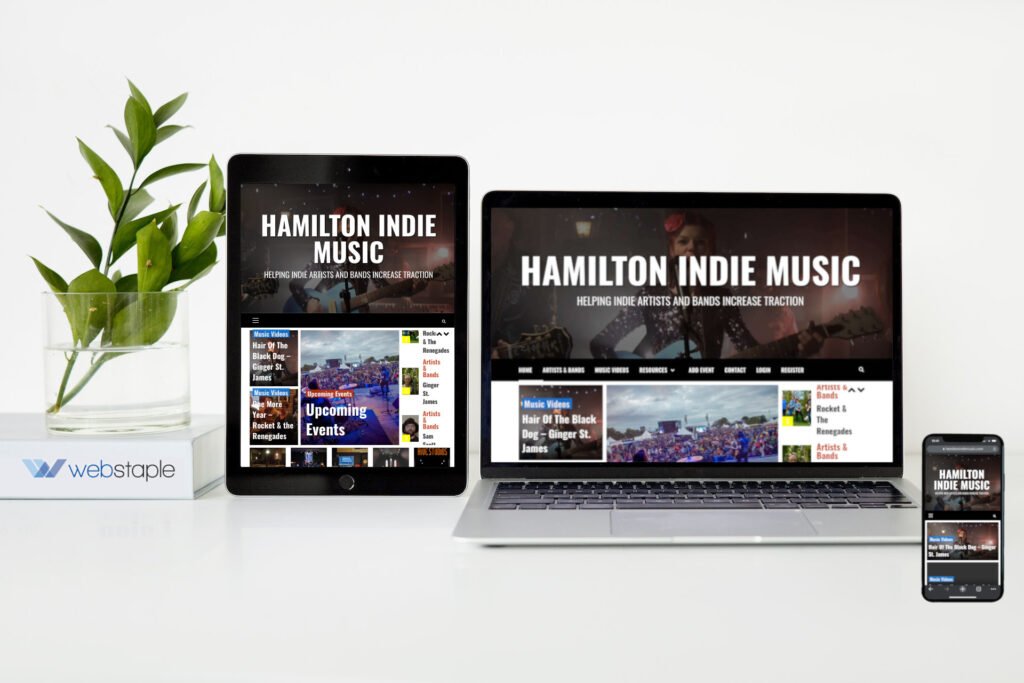 Visit their website to learn more.
We'd love to hear about your project. Request an appointment, Contact us or request and web design estimate. We look forward to speaking with you.
WORK COMPLETED
About Us
Webstaple Web Design is an esteemed web development agency located in Ancaster, Ontario, specializing in the art of web design and development services.