Artists, Bands, Live Music Venues & Recording Studios
"Hamilton Indie Music" is a vibrant online platform dedicated to promoting and celebrating independent music in the city of Hamilton. This dynamic website serves as a hub for local musicians, bands, live music venues, recording studios and music enthusiasts to connect, discover new talent, and support the independent music scene.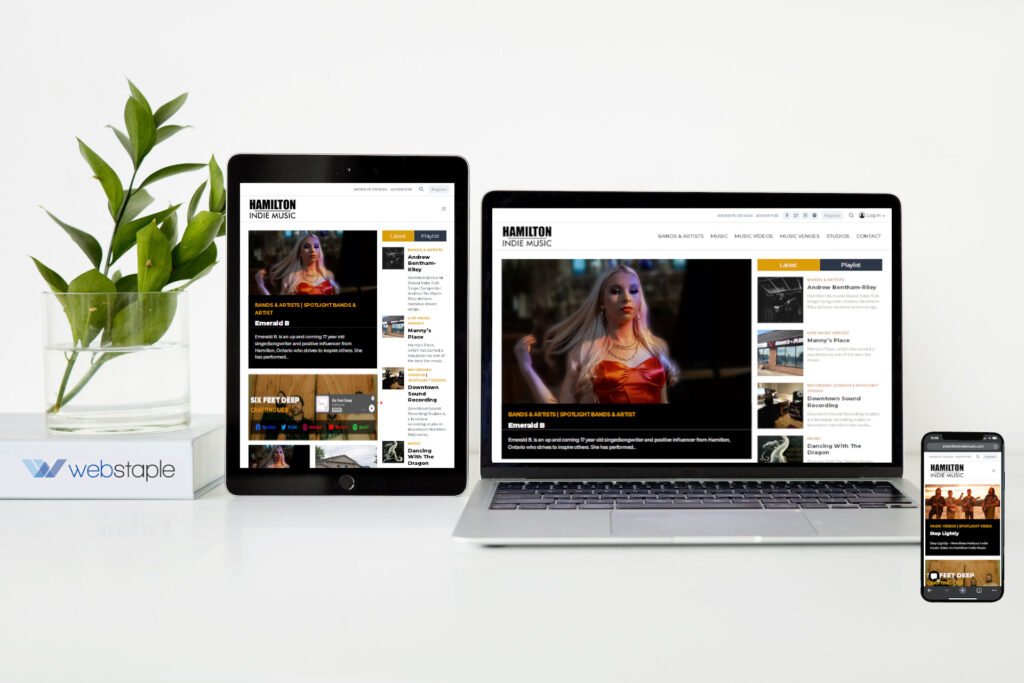 At Hamilton Indie Music, indie musicians and bands can create personalized profiles, allowing them to share their music, biographies, upcoming events, and contact information. This facilitates networking and collaboration among local artists, fostering a sense of community and mutual support.
Visit their website to learn more.
We'd love to hear about your project. Request an appointment, Contact us or request and web design estimate. We look forward to speaking with you.
Work Completed
About Us
Webstaple Web Design is an esteemed web development agency located in Ancaster, Ontario, specializing in the art of web design and development services.