Gala Decor and Event Design is a full service wedding and event design company that offers full decor options, luxury linen, chair covers and furniture for events ranging from small gatherings to extravagant galas.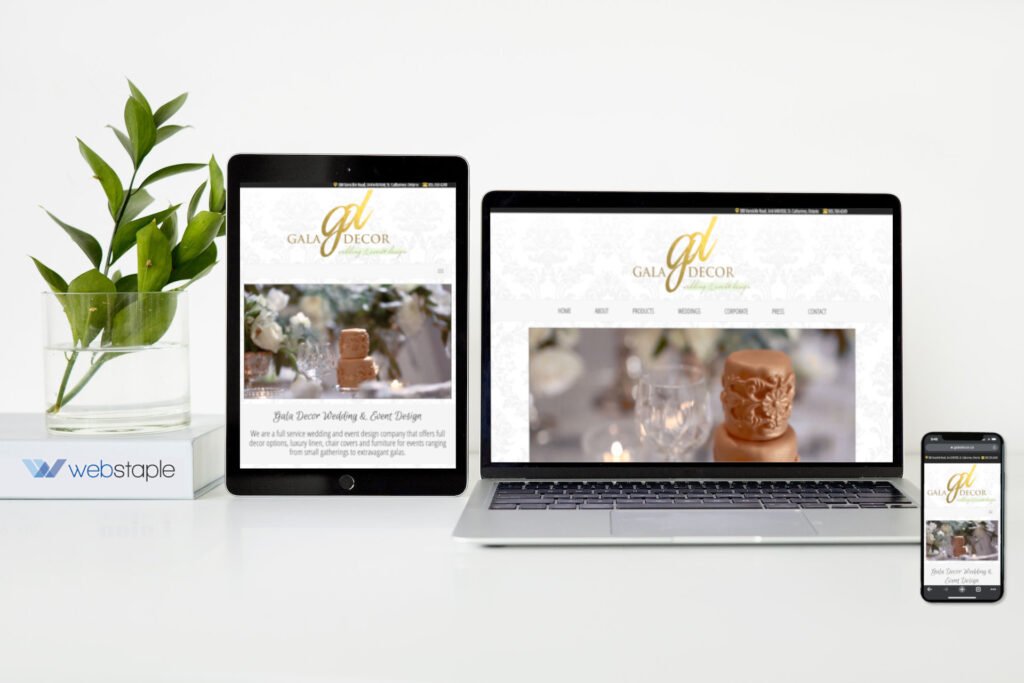 Visit their website to learn more.
We'd love to hear about your project. Request an appointment, Contact us or request and web design estimate. We look forward to speaking with you.
WORK COMPLETED
About Us
Webstaple Web Design is an esteemed web development agency located in Ancaster, Ontario, specializing in the art of web design and development services.