Muscle Crushr
In the pursuit of a fit and healthy lifestyle, many of us are constantly searching for effective ways to build muscle, increase strength, and enhance overall athletic performance. If you're someone who is passionate about fitness and seeking a platform that caters specifically to your needs, look no further than Muscle Crushr.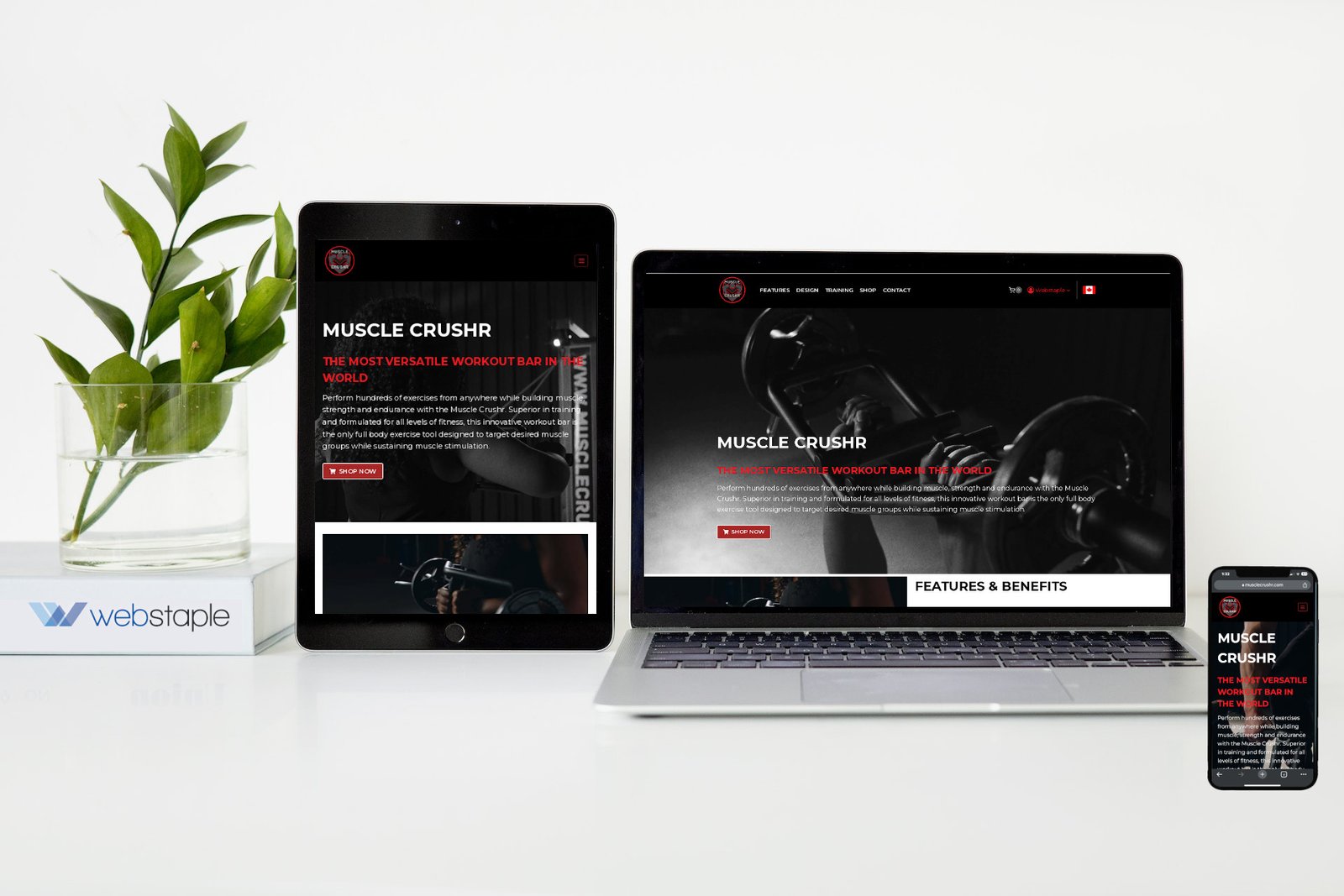 Whether you're a fitness enthusiast looking to take your training to the next level or a beginner seeking an efficient way to get in shape, Muscle Crushr has got you covered. .
Visit their website and explore the benefits and features of this incredible workout system.
We'd love to hear about your project. Request an appointment, Contact us or request and web design estimate. We look forward to speaking with you.
WORK COMPLETED
About Us
Webstaple Web Design is an esteemed web development agency located in Ancaster, Ontario, specializing in the art of web design and development services.