TOOLS AND EQUIPMENT
Das Rentals has the right tool at the right time. They provide tools and equipment rentals that meet all their customer requirements and are ready to work at a moments notice.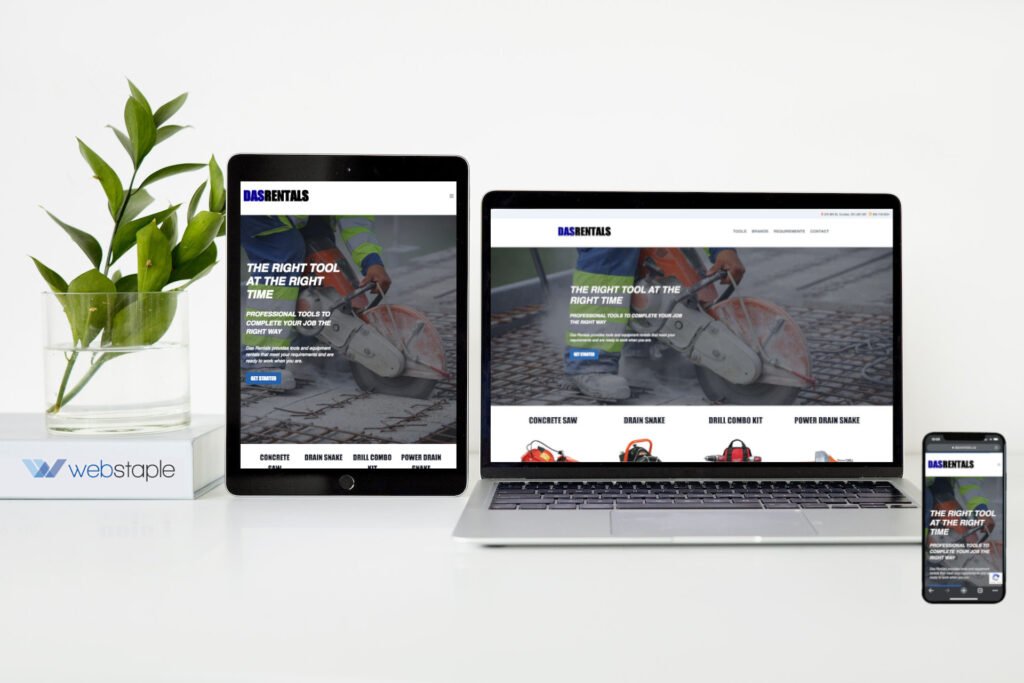 Visit their website to learn more.
We'd love to hear about your project. Request an appointment, Contact us or request and web design estimate. We look forward to speaking with you.
WORK COMPLETED
About Us
Webstaple Web Design is an esteemed web development agency located in Ancaster, Ontario, specializing in the art of web design and development services.