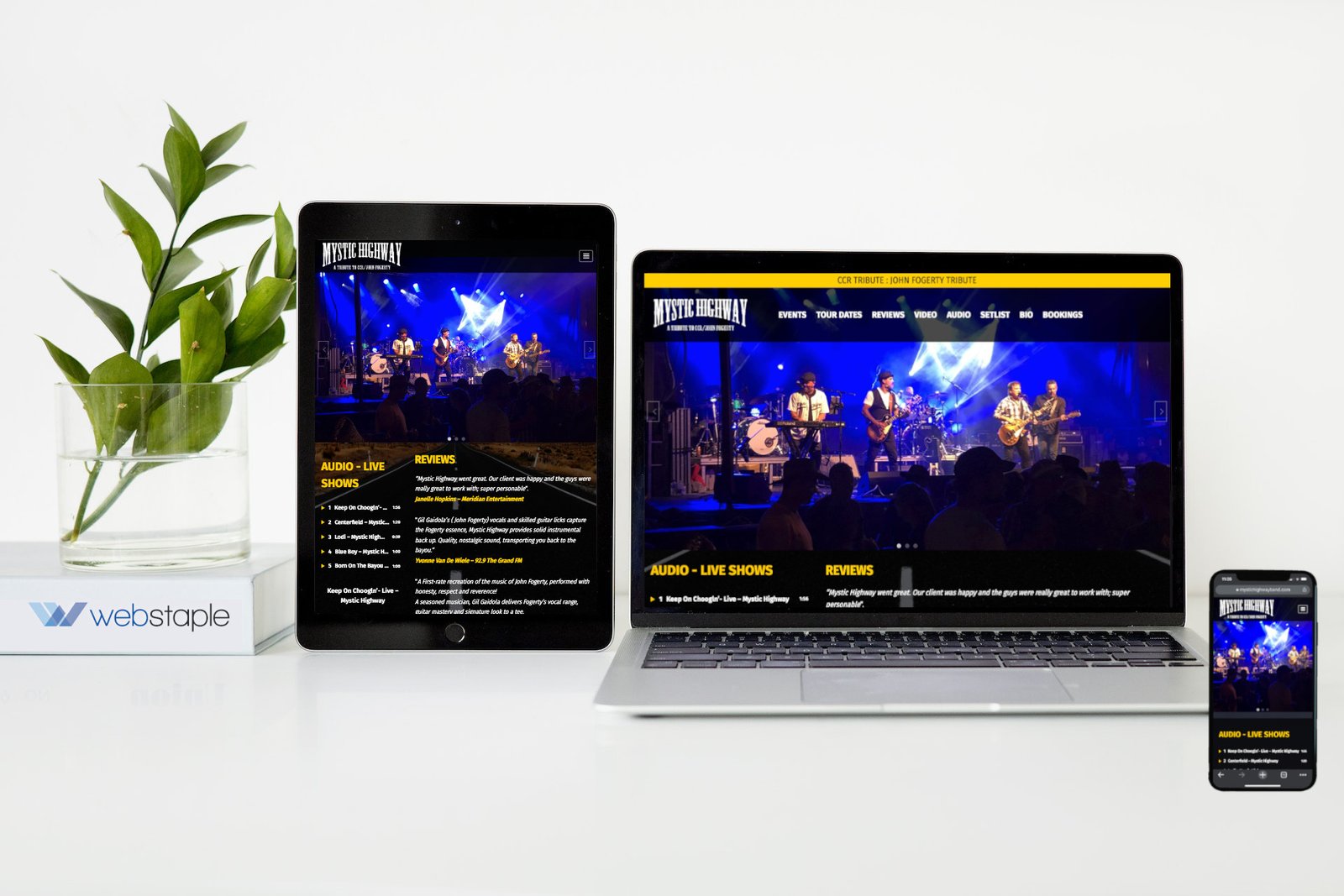 Mystic Highway
CCR & John Fogerty Tribute
The redesign of Mystic Highway's website was to implement new features. We incorporated a content management system to allow the client to make minor changes and additions as needed such as upcoming show dates. Harnessing the features and power of a CMS was a great option to meet the new website requirements.
They continue winning hearts and bringing their first-rate live show experience performing the music of CCR (Creedence Clearwater Revival) and John Fogerty to audiences in Canada & The United States.
To learn more about their services, visit their website.
We'd love to hear about your project. Request an appointment, contact us or request and web design estimate. We look forward to speaking with you.
WORK COMPLETED
Custom Web Design
Logo Revision
Booking Form
Testimonials
Google Analytics
Fan Guestbook
Fan Registration
Audio Player
Band Event Poster
Social Media
Video Implementation
Audio Implementation
Shopping Cart
SEO
XML Sitemap
Newsletter
Restricted Content for Fans
YouTube Video Implementation
YouTube Channel